Kırıkkale Merkez Nur Mosque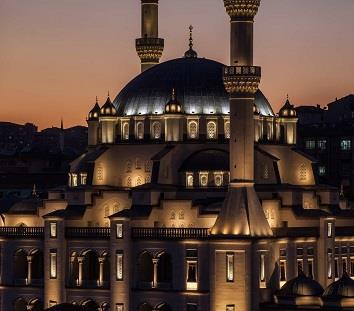 Award of Merit, 33rd IALD Awards 2016

Inspired from Selimiye Mosque, the masterpiece of Architect Sinan, the mosque left its mark on the silhouette of the city and became a symbol of it. Established on a total area of 9,200 m2 the mosque consists of a main dome and four quarter domes. The main dome is 32 m high from ground and has inner diameter of 20 m. The mosque has 26,000 m2 closed area with a total capacity of 10,000 people, having 4,000 indoor and 6,000 in outdoor area.
Place, Year

Kırıkkale - 2015
Employer

Türkiye Diyanet Foundation Kırıkkale Branch
Architect

Necip Dinç
Scope of Work

Interior, Facade, Landscape
Lighting Design
Consultancy
Supervising
Commissioning
Product Design